YOUTHLINE SOUTHLAND
"Youthline Southland is a youth development and mental health support organisation. Our Mahi is affordable and accessible youth-focused services, including a free 24/7 helpline, community education, personal development workshops, and volunteer training and supervision within the Southland region".
Geraldo Miranda   
Phone: 03 211 0031      Email: geraldo@youthline.co.nz      Website:  www.youthline.co.nz       Facebook 
NATIONWIDE HEALTH & DISABILITY ADVOCACY SERVICES
Everyone using a health and disability service has the protection of the Code of Health and Disability Services Consumers' Rights. An independent Commissioner promotes and protects these rights under the Health and Disability Commissioner Act 1994.The Nationwide Health and Disability Advocacy service provide a free complaint resolution service. The advocate will support or guide you to express, and try to resolve your concerns directly with the provider of the service. Advocates promote awareness of the rights of health and disability service consumers by providing free education to consumers, those providing health and disability services, and community groups.
Kristie-Anne Scott – Advocate   
Phone: 03 214 0415     Email: kristie-anne.scott@advocacy.org.nz    Web: www.advocacy.org.nz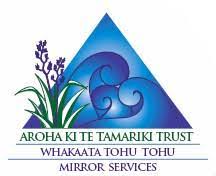 MIRROR COUNSELLING SERVICES- Aroha Ki Te Tamariki Trust
Mirror Services primarily works with children who have experienced trauma (physical, emotional, sexual or environmental/medical neglect). I work with children who have completed a Gateway Assessment through Oranga Tamariki. The gateway assessment is a holistic approach to care and protection, health and mental wellness. Through the gateway assessment these children should receive wrap around services to be able to provide the support and assistance needed for them to thrive in the future. We also work with the parents and caregivers to ensure that they develop positive and trauma informed approaches to parenting and create an understanding of their behaviours and underlying needs.
Nerida Hope-Johnstone - PLMH Clinician 
Phone: 027 226 5460    Website: www.mirrorservices.org.nz
HEAD INJURY SOCIETY
We provide support, advocacy, information and education for clients who have suffered a head injury, their whanau and the general public around the effects and prevention of head injuries.
When providing education sessions to schools, workplaces, and other interested Community Groups, we tailor these to meet the individual or groups requirements and needs
We have interactive tools to show the effects of Shaken Baby Syndrome and Concussion. These visual tool assist participants to realise the dramatic changes that come with a "bang on the head"

Michelle Burgess -  Office Administrator  Email: his-sth@xtra.co.nz
Miranda Kennedy - Field Worker    Email: fo.his.sth@gmail.com

DRIVE MY LIFE
Drive My Life (DML) is a community mentoring driving programme for vulnerable members of Murihiku/Whakatipu regions. Our goal is to assist referral based at-risk participants to gain the necessary knowledge and skills essential to obtain a drivers licence. We aim to develop smarter, safer drivers on New Zealand roads. We can do this by guiding, mentoring and assisting participants through each stage of their licence.

Colleen Parkhill-Burke - Drive My Life Coordinator
Phone: 027 215 4166   Email: colleen@reap.co.nz    Website: www.reap.co.nz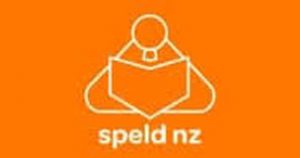 SPELD NEW ZEALAND
SPELD NZ is New Zealand's leading provider of support for children and adults with dyslexia and other specific learning disabilities.
How SPELD NZ can help:
* Detailed assessment and reporting
* One-on-one targeted tuition by qualified teachers with SPELD NZ training (NZQA Level 5)
* Training for parents/whanua and educational professionals (NZQA Level 3 and 5)
* Assessor training (not NZQA-approved)
* Advice, support, resources and advocacy
* Financial assistance may be available.
To find out how we can you or your child, please go to our website.
Support for children and adults with dyslexia and other specific learning disabilities
Phone: 0800 773 536    Email: southern@speld.org.nz    Website: www.speld.org.nz     Facebook 

STROKE FOUNDATION
The Stroke Foundation Community Stroke Advisor (CSA) is based in Community House. The CSA provides information, support, service navigation and advocacy services for stroke survivors and/or their carers/family. The CSA visits clients in hospital and their own home to assess their needs and find out what they wish to achieve to improve their recovery and wellbeing. A plan is then developed with the client to meet the client's goals.
The CSA can also offer a range of printed resources about stroke and provide group health information sessions on risk factors for stroke and how to reduce those risks.
Referrals can be made by health and other professionals and clients can self-refer.
Kristin Lobb - Community Stroke Advisor
Phone: 03 214 5439    Cell: 027 896 5696   Email: southland@stroke.org.nz  Website: www.stroke.org.nz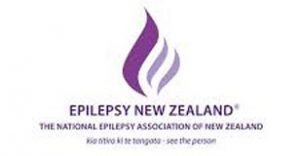 EPILEPSY NZ - SOUTHLAND
Our aim is to enhance the lives of people living with the epilepsy seizure disorder, through information, support and advocacy.
Our Services include, Information and support / personal appointments / home visits / office visits / Skype contact / Adult Support Group / Community Awareness / Education Seminars / Guest Speaker / Workplace - In Service Training
Representation– for people with epilepsy to Health Services, Government Agencies, Education Sectors, Employers, and Community Agencies
Darlene Howell – Epilepsy Educator
Phone: 03 218 3089    Email: southland@epilepsy.org.nz   Website: www.epilepsy.org.nz

PARENT TO PARENT SOUTHLAND
At Parent to Parent we are dedicated to helping families caring for kids with disabilities and health issues get through tough times; empowering them through knowledge and shared experience, to think big, have hope and create meaningful everyday lives for the whole family. Our core services include:
1. Information on anything disability related that is easy to understand and tailor-made for a child's specific conditions.
2. Parent Support - Connecting with a local parent who has 'been there' and has a child with the same/similar condition or has experienced similar issues.
3. SibSupport - Camps and programmes for the brothers and sisters of children with disabilities offering a chance to talk about their issues, whilst making friends and enjoying fun activities.
MaryAnn Hughes Regional Coordinator
Phone: 027 808 3951
Free Phone: 0508 236 236
Email: southland@parent2parent.org.nz
Website: www.parent2parent.org.nz
Facebook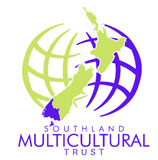 THE SOUTHLAND RESPECT NETWORK
Southland RESPECT Network is a collaborative network of government and community-based agencies focused on the prevention of family harm in Southland. Network activities include service response coordination, family violence training, resource development, and supporting community mobilisation campaigns.
Karen Ave, Project Manager
Email: respect@stopviolence.org.nz
Phone 027 713 6369
SOUTHLAND STROKE CLUB
A Social Group for people who have suffered a stroke plus their friends and whanau to meet, socialise and support each other.
We meet on the first and 3rd Monday of each month, (public holidays excluded), 1.30 – 3.30 at the Lindisfarne Community Centre
Information, please contact the Secretary on 027 423 2363
OFFICE SHARES:
Southland Stroke Club shares with Epilepsy NZ
In the aftermath of COVID-19, groups are now more able to work remotely which has seen one organization downsize. This is exciting, as it frees up 3 office areas so we can attract more Tenants and provide even more varied support services from Community House.
Networking opportunities for Tenants and their clients means some clients can visit more than one relevant organization within the same building.